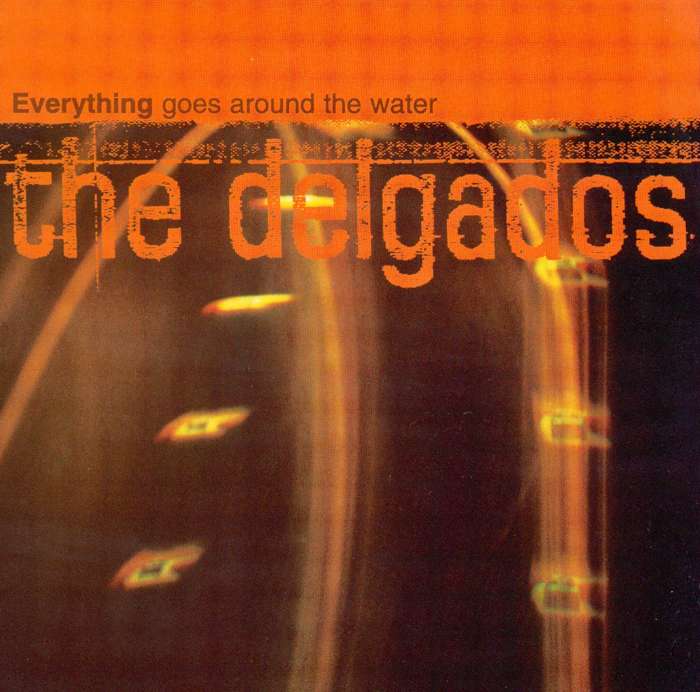 The Delgados - Everything Goes Around The Water - Digital Single (1998)
Original UK Release Date: 16th March 1998. Entire Single Download With Cover Art - 3 Tracks (320K bit rate; 31.9MB)
Everything Goes Around The Water
The Drowned And The Saved
Our first single from Peloton and lasting favourite with many Delgados fans. The song's signature hook was the flute line which recurred throughout the song and it seems as good a time as any to 'big up' our flautist Camilla Mason. Camille was an old friend who had known Stewart and Alun since they were in primary school, when she started playing the flute which, in Motherwell circa 1980, either meant you were a member of the Orange Order or that you were something slightly out of the ordinary. Camille was firmly in the latter category: an extremely gifted musician, she had been performing recitals throughout school before studying music at University so it was fortuitous to say the least when Stewart bumped into her at the bus stop at the end of his street in Motherwell, on his way to the recording studio.
Having convinced Camille that he was in a band of some considerable repute, Stewart managed to coerce her into attending some rehearsals and perhaps adding some flute parts. Camille's skill in reading music (which neither Paul, Emma, Alun or Stewart could do) was to prove invaluable, especially when they decided to concentrate on adding more string sections to their songs with the help of Alan Barr and some girls he had recommended, Emily MacPherson and Jennifer Christie.
It was Camille's input with Everything Goes Around The Water and Pull The Wires From The Wall which was instrumental in us pressing ahead with the string and fulte driven themes of Peloton. Camille was also to feature heavily in our next two albums The Great Eastern and Hate and we're taking this rather oblique opportunity of thanking her and recognising her boundless talents....
B-Sides on this single are Blackpool, which was deemed so off the wall and interesting that it was drafted into the album proper and The Drowned And The Saved, a decidedly lo-fi effort from Alun which, I believe, was named after the book by Primo Levi.
Pointless piece of trivia: This single was actually released before we had even came close to finishing Peloton, a foolhardy exercise in bad-timing and poor organisation - we were all shitting ourselves that it would receive bad reviews and it would scupper our morale entirely for finishing the album.