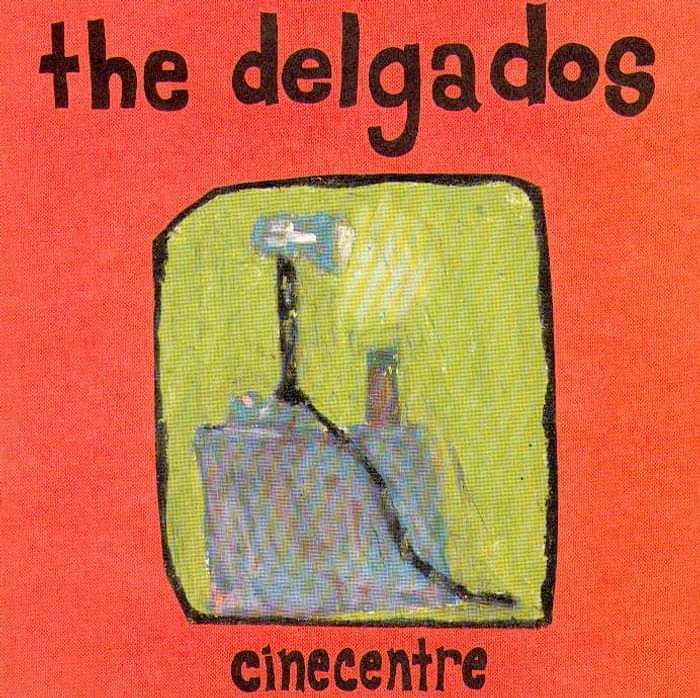 The Delgados - Cinecentre - Digital Single (1996)
Original UK Release Date: March 1996. Entire Single Download With Cover Art - 3 Tracks (320K bit rate; 22.6MB)
Thirteen Gliding Principles
Recorded in the then MCM Studios (destined to become Chem19) more or less at the same time bis recorded Kandy Pop, Cinecentre heralded a low key return to Chemikal Underground for The Delgados. The band had taken a one single sabbatical to London's Radar Records for the Lazarwalker EP so they could channel what funds they had into the bis singles, so it was exciting to be back recording on our own label again.
Cinecentre never made it onto the band's debut album but was notable for the inclusion of an early incarnation of their live stalwart 13 Gliding Principles. In M. Emulator, the other B-Side, bass player Stewart was to showcase his virtuoso glockenspiel skills in an outro that consisted of about 86 takes before it was finally nailed. The same glockenspiel part was famously pulled off by Stewart in one spectacular live performance on French radio during a trip to Mauron in 1996 (some of the interviews from that broadcast would later appear on Domestiques as an intro to Tempered; Not Tamed).
Crayon artwork by the talented Mr Woodward...