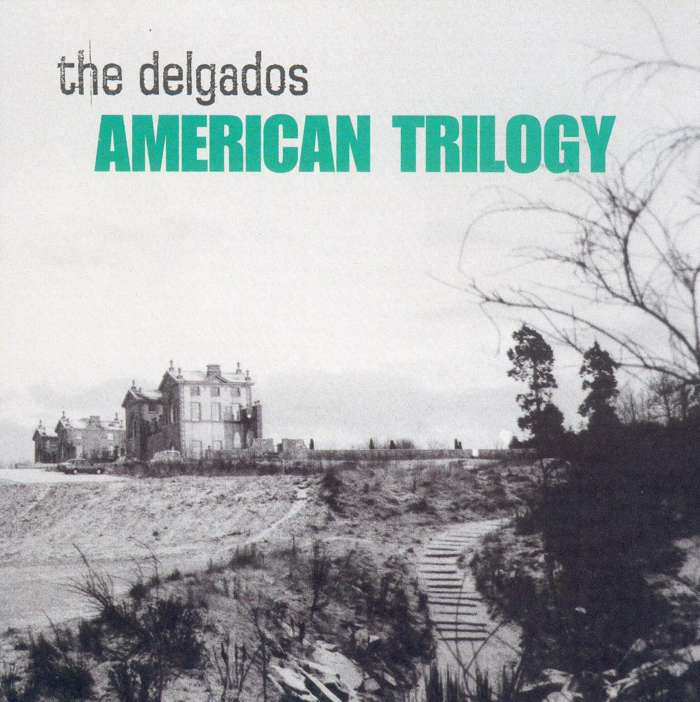 The Delgados - American Trilogy (Edit) - Digital Single (2000)
Original UK Release Date: 15th May 2000. Entire Single Download With Cover Art - 3 Tracks (320K bit rate; 22.9MB)
How Can We Hang On To A Dream?
The flagship single from The Great Eastern, American Trilogy was butchered somewhat in order to make the airwaves. With a truncated introduction and a few other chunks judiciously excised from the album version, American Trilogy was soon being 'C' listed on daytime radio 1 (to this day the only Chemikal Underground track to have pulled off such a staggering feat of mainstream acceptance).
It was called American Trilogy because Stewart said the melody reminded him a little bit of the Elvis song of the same name and the working title ended up sticking because it was deemed better than 'The Optimist' which was the alternative. It was a memorable recording session when we did the strings for this song because we only had three violinists (Charlie Cross, Greg Lawson and David Laing) and Tony just kept sending them back in to track and track and track their parts over and over again until we had about 75 string parts all bounced down for the final version.
Pointless piece of trivia: The cover photo on this single is Chatelherault House in Hamilton - it would go on to host a bacchanalian orgy of Hello-endorsed opulence in Paul and Emma's wedding...