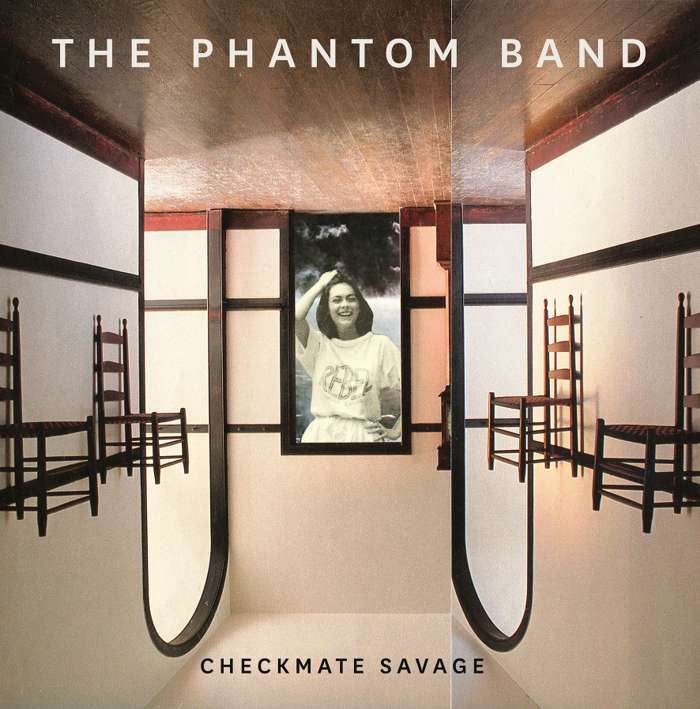 The Phantom Band - Checkmate Savage - Reissue 2LP Vinyl (2019)
Original UK Release Date: 26th January 2009. Includes download code for 320kbps MP3's.
The Phantom Band's glorious, kaleidoscopic debut emerged, fully formed, in January of 2009 and took more or less everyone (apart from us) by surprise at just how epic, timeless and, well, fantastic it sounded.
From the opening pulses of 'The Howling' to the fluttering fade-out of 'The Whole Is On My Side', 'Checkmate Savage' plots a musical course that manages to be both surprising and strangely familiar all at the same time. A decade on from its release and the album receives a glorious - and long overdue - vinyl repress.
See below for more details and, for those seeking a trip down memory lane, the original speil we trotted out on the shop when the album originally hit the shelves.
Original Online Shop Blurb...
Recorded over several months in 2007 and 2008 at our very own Chem19 Studios with Paul Savage at the helm, The Phantom Band's Checkmate Savage has emerged as something of a stunner. We clocked pretty much straight away that this album had the potential to make waves and it would seem that our opinion is being borne out given the flood of critical acclaim and radio play the album has garnered in the run up to its Jan 26th release date.
What are the purposes of these notes? Well, when we were constructing the shop it seemed like a good place to record any stories or anecdotes about the artist or the release in particular - with Checkmate Savage all I can tell you about is that the album was pulled together in varying states of good humour and stress in our Blantyre Brill Building (Chem19) and latterly in Franz Ferdinand's Govan gaffe (too much alliteration?) while the kindly gents were off on other recording/promotional business (thanks very much again guys if any of you find yourselves reading this...).
2009 is shaping up to be a rather hectic year for The Phantom Band with a UK tour in February already on the slate, summer festivals in the pipeline and no doubt a host of other crazy rock n' roll adventures that most God-fearing individuals wouldn't approve of.