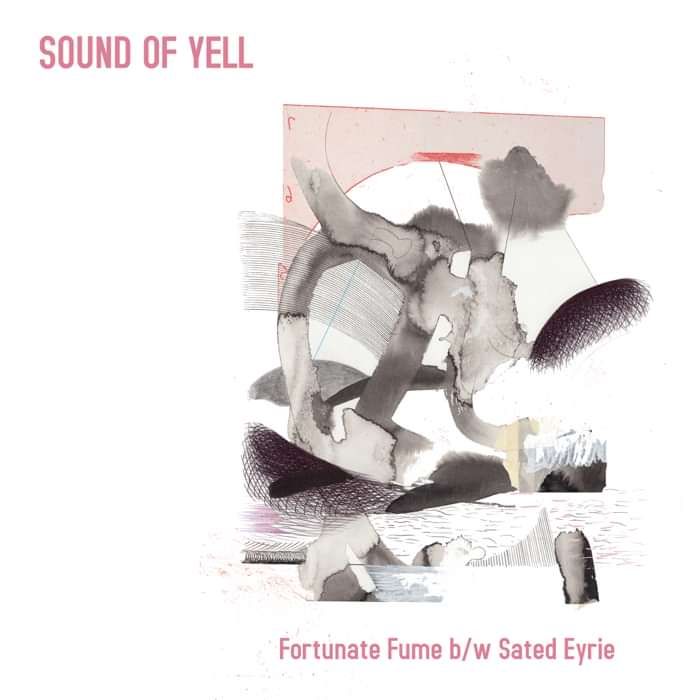 Sound Of Yell - Fortunate Fume - Digital Single (2015)
Entire Single Download With Cover Art - 2 Tracks (320K bit rate; 18.4MB)
Conceived at the same time as Brocken Spectre but largely recorded in its wake, Fortunate Fume finds bandleader Stevie Jones passing his composition and meticulous arrangements over to regular collaborators from Glasgow's vibrant left-field acoustic underground, affording them the space and latitude to place their stamp on the raw materials (a process that worked wonders on Brocken Spectre). The product of such profound trust is four minutes of music that borders on the mystical.
In addition to Jones' expressive and fluent fingerstyle guitar work, this entirely acoustic song features the vocal quartet of Vikki Morton (a visual artist and former member of innovative Glasgow seven-piece Muscles Of Joy), Aby Vuillamy (a member of Bill Wells' National Jazz Trio Of Scotland), Georgina McGeown (from Glasgow percussion troupe Issho Taiko Drummers) and Kim Moore, a sound artist who performs solo under the moniker Wolf.
Alex Neilson of Trembling Bells helms the drums while bass clarinettist Alex South and cellist Peter Nicholson (both of The One Ensemble and Glasgow Improvisers Orchestra) also feature. Vuillamy and Moore also contribute viola to Fortunate Fume, while Morton plays recorder and McGeown plays flute.
The cover was designed by the celebrated Glasgow-based artist Rob Churm