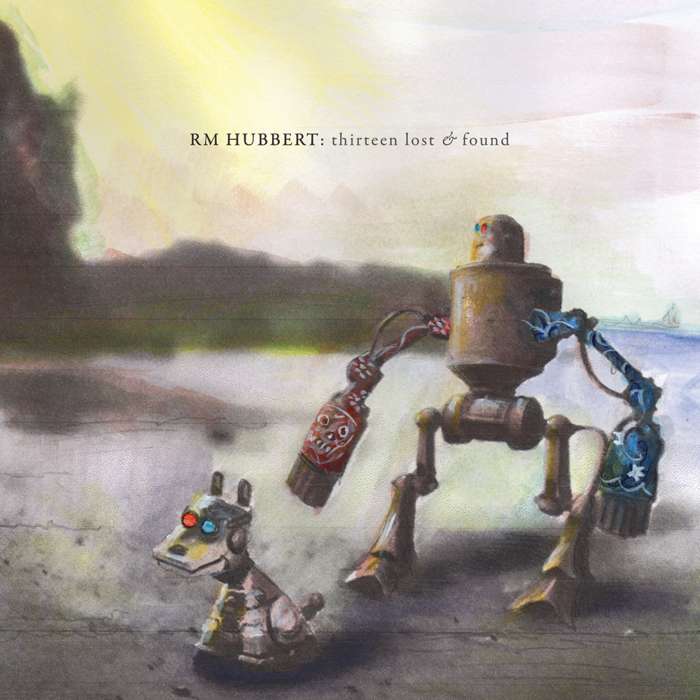 RM Hubbert - Thirteen Lost & Found - CD Album (2012)
Original UK Release Date: 30th January, 2012.
'Thirteen Lost & Found', RM Hubbert's second album, was produced by long-time friend Alex Kapranos (Franz Ferdinand) and features collaborations with some very special artists including Hanna Tuulikki (Nalle), Emma Pollock (The Delgados), Luke Sutherland (Long Fin Killie, Mogwai), Aidan Moffat (Arab Strap), Alex Kapranos and Alasdair Roberts amongst others.
Having found that it was easier to connect with people through music, 'Thirteen Lost & Found' was conceived by Hubbert as a way of reacquainting himself with old friends while making some new ones. Each piece was written collaboratively with the respective artists; with the emphasis placed on spontaneity and experimentation. The resulting collection is eclectic and beautiful: voice, percussion, violin, piano, banjo, accordion, vibraphone and gu zheng all joining Hubbert's idiosyncratic guitar over the eleven songs.
Here's a full tracklisting (with respective collaborators):
We Radioed (with Luke Sutherland)
Car Song (with Aidan Moffat & Alex Kapranos)
For Joe
Gus Am Bris An Latha (with John Ferguson)
Sunbeam Melts The Hour (with Marion Kenny & Hanna Tuulikki)
V
Sandwalks (with Stevie Jones & Paul Savage)
Half Light (with Emma Pollock & Rafe Fitzpatrick)
Hungarian Notation (with Shane Connolly, Alex Kapranos & Michael John McCarthy)
Switches Part 2
The False Bride (with Alasdair Roberts)