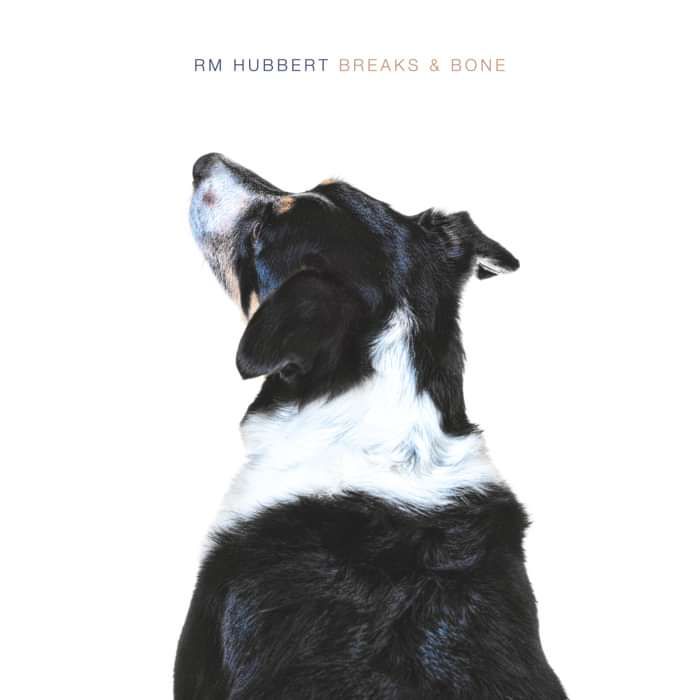 RM Hubbert - Breaks & Bone - CD Album (2013)
Original UK Release Date: 27th September, 2013.
In an era where the growth of music technology has arguably reached maximum velocity, guitarist RM Hubbert's spartan third solo long-player is a lesson in the virtue of intimacy, comprising 10 spellbinding reveries stripped of unwarranted embellishment.
Beyond the communion of Hubbert's guitar work - largely shaped from the clay of flamenco structures and techniques - and voice, which features for the first time since he embarked on a solo career, the most conspicuous noises are the creaks and squeaks of his instrument - custom-built by luthier Anders Eliasson in south-west Spain - plus skeins of echo and distortion conjured by producer Paul Savage, whose sizeable list of credits includes Mogwai and King Creosote.
The result is an album that occupies territory where few contemporary musicians tread, its stoical messages of letting go and acceptance implicit (as on his previous solo records, the deaths of Hubbert's parents and his subsequent diagnosis of chronic depression loom large, though never in the foreground). Recorded and mixed in short bursts totalling seven days across 12 months, 'Breaks & Bone' is as open-hearted as its maker, an intrinsically human collection that forges hope from sadness, a future from the past, wonderment from woe.
As compassionate as it is concise, 'Breaks & Bone' further cements RM Hubbert's burgeoning reputation as an artist of unparalleled eloquence and empathy.
[SEAN GUTHRIE]