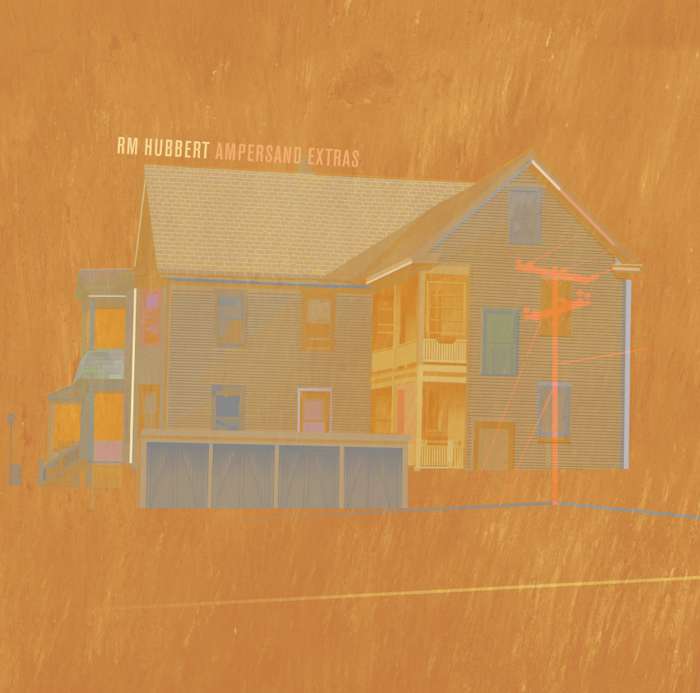 RM Hubbert - Ampersand Extras - LP Vinyl (2014)
Original UK Release Date: 13th October, 2014. Includes download code for 320kbps MP3's
With the release of Ampersand Extras, a foregathering of orphan songs spanning his first, second and third albums, RM Hubbert glues the final endpaper on an extraordinary chronicle of loss, love...and a dog called D Bone. Among the story's most significant chapters are his triumph in the 2013 Scottish Album of the Year awards, tours with such acts as Mogwai, Godspeed! You Black Emperor and Bill Wells and Aidan Moffat, and the steady cementing of a reputation as a performer of peerless artistry and sporadically (spectacularly) bad language.
Hubbert himself admits the reasons for the record's conception are as practical as they are selfish. A portion of the songs ruptured the cohesion of the albums for which they were recorded, rendering them publicly unavailable until now. Moreover, Hubby - paying the price for his approachability to punters - grew sick of fielding questions about hard-to-find pieces. Lastly, the Glasgow-born musician simply sought to hear the record's previously download-only songs through the medium to which he remains loyal: vinyl.
Afforded the perspective it richly deserves, Ampersand Extras is no threadless miscellany. Though unplotted compared to the albums around which the songs orbit - the "ampersand trilogy" of First & Last (2011), Thirteen Lost & Found (2012) and Breaks & Bone (2013) - Ampersand Extras follows a logic which runs parallel to that of its precedents. Common to all Hubbert's recordings from the current decade are the sounds of wood, calluses on nylon strings, fret buzz, breathing. But listen hard and you hear rain on windows. A shaft of sun across a rooftop. Lovers laughing. Apologies, some too late to matter. Gulls in the harbour. A dream evaporating. The mending of fences. Whereas Hubbert gifted the parent albums a script from which to read, Ampersand Extras is conceptually improvised, and none the worse for it.
With the release of "Ampersand Extras", Robert McArthur Hubbert draws a definitive line under the trilogy of albums bearing his name. The vaults are empty, allowing Hubbert the much longed-for chance to do what he must: move forward, on to pastures new. [SEAN GUTHRIE]