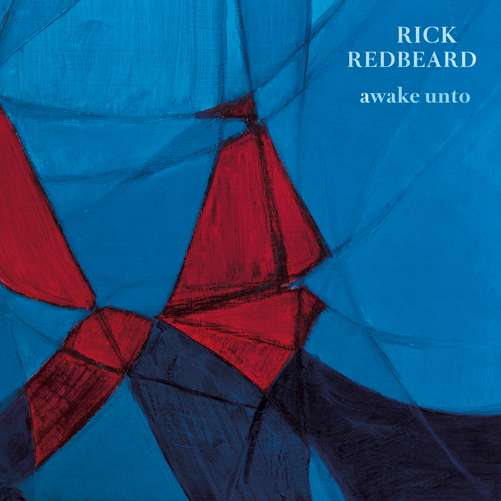 Rick Redbeard - Awake Unto - CD Album (2016)
Original UK Release Date: 17th June, 2016
Awake Unto is the second mesmerising collection of songs by Rick Redbeard, aka Rick Anthony of cosmic rock magicians The Phantom Band, and comes three years after his delicately poetic solo debut 'No Selfish Heart'. Quarried from similar stone to that of Michael Hurley, Leonard Cohen and Bill Callahan and wrapped in layers redolent of Angelo Badalamenti, 'Awake Unto' weaves folk, balladry and filmic impulses into a tapestry of song so deftly detailed the rewards multiply with every listen.
Where his debut trod an uncluttered path, employing little more than Anthony's burnished baritone, acoustic guitar, piano and violin, 'Awake Unto' brings a far broader spectrum to bear on its heavenly melodicism - banjo, accordion, reversed keyboards, drums, widescreen electric guitar - while still leaving space for the simple formula which lit up its predecessor. There's a larger pool of contributors here too: Rick's sister Josephine duets on 'Get Friendly (Blood)' while a cohort of his Phantom Band colleagues (Duncan Marquiss, Gerry Hart and Iain Stewart; Derek O' Neill mixing) also manage to join the cèilidh.
The family connections continue, with Awake Unto's vivid artwork supplied by Anthony's mother, providing yet another contrast to 'No Selfish Heart's austere, monochrome woodland. Rick: "If No Selfish Heart was a tasteful black and white pencil sketch, Awake Unto gets the crayons out to colour it in." He's too modest by half of course, as even the most cursory listen will demonstrate. Awake Unto takes the core elements of Rick's debut - his towering, mahoganied voice and melodic imagination - and cloaks them in fabrics and hues; elevating them to giddying new heights in the process.