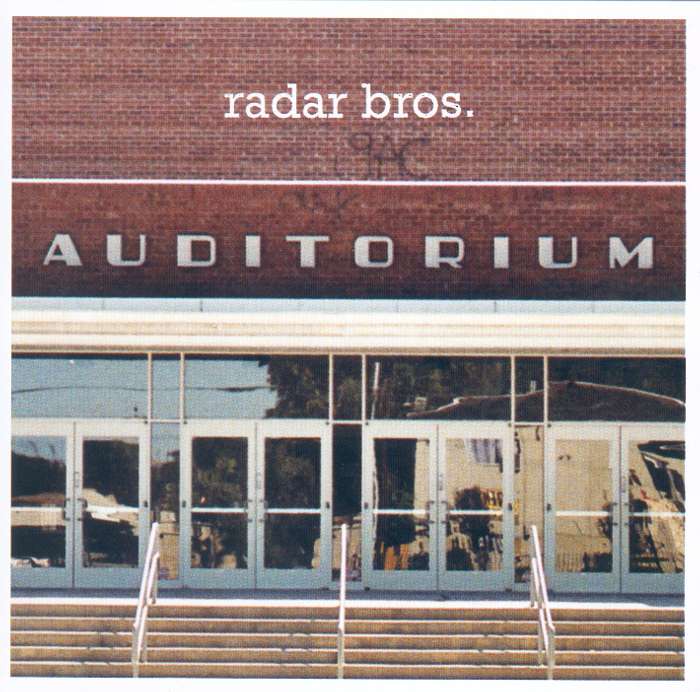 Radar Bros. - Auditurium - CD (2008)
Original UK Release Date: 25th February, 2008
'Auditorium' sees the Radar Bros. lineup bolstered by the full-time inclusion of Jeff Palmer on guitars and keyboards and the album sounds bigger and more textured as a result. From the languid swing of 'Lake Life' to the edgy drive of 'On Nautilus'; the delightful, folksy shuffle of 'Morning Bird' alongside the jagged gallop of 'When Cold Air Goes To Sleep', 'Auditorium' is another must-have addition to the Radar Bros. already impressive body of work.
Musically, 'Auditorium' follows in the Radar Bros. tradition of complex yet wistful melodies that evoke the more melancholic side of the American consciousness and while they may very well bask in the hazy, lazy glow of the warm California sun, these songs are truly universal - filled with longing and desire, equal parts hope and despair. Lyrically, Jim has always gravitated toward the natural world in telling his tales, but on 'Auditorium' he took a slightly different approach...
"I always write lyrics about nature for some reason. I guess I'm a nature boy. However, the lyrics on this record are less personal and more about observations on world events. "Warm Rising Sun' might seem like it's about brush fires or something, but it's actually about the battle of Iwo Jima. 'Happy Spirits' is basically about someone in a position of extreme power, completely isolated from the day-to-day results and circumstances of their decisions. Their reality is completely warped. If they weren't so isolated, they would probably not make these decisions. 'A Dog Named Ohio' is about election fraud in 2004."