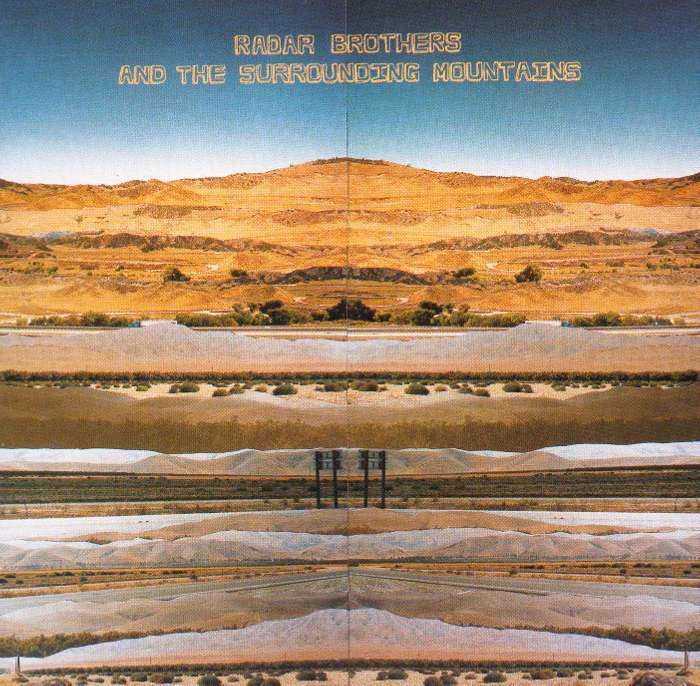 Radar Bothers - And The Surrounding Mountains - Digital Album (2002)
Original UK Release Date: 6th May, 2002. Entire Album Download With Cover Art - 12 Tracks (320K bit rate; 122MB)
The Wake Of All That's Past
With their next album, And The Surrounding Mountains, Jim, Senon and Steve enlisted some friends to help on keyboards and everything started to get a little bigger and, inconceivably, more beautiful. The opening track, You And The Father, is a drop-dead tearjerker (sleigh bells do it to me every time) and as the albums shifts through On The Line and This Xmas Eve you realise that you're in the company of uniquely gifted songwriters.
Melancholy it is, certainly, but in that warm, eye-watering way that makes you want to be in the company of friends in your favourite bar as the sun sets gently on the loch outside (everyone's favourite bar has a loch outside it right?) The Radar Bros. evoke such a brilliant sense of the outdoors, of longing and of thoughtful reflection that we suspect the only true place to listen to this album is on a long Greyhound bus journey as the landscape dances past the window...
Do you think we're talking pish? We're not: it's true.