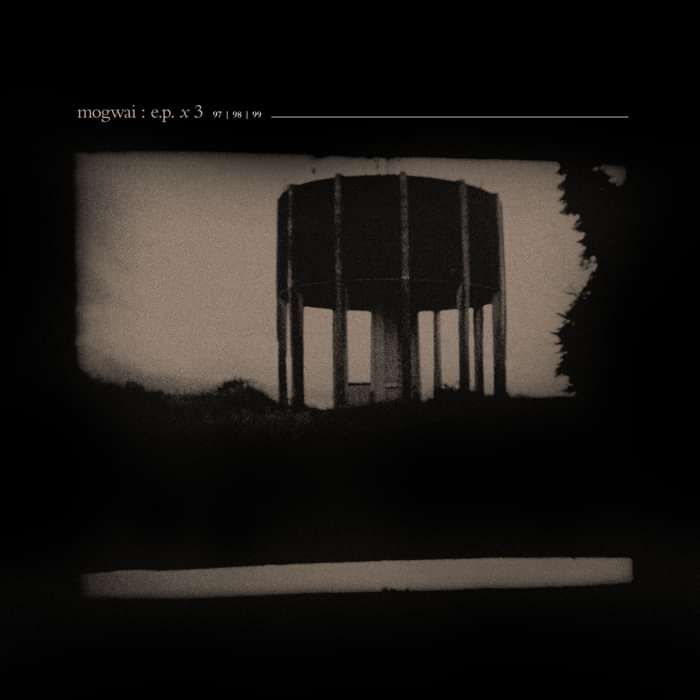 Mogwai - e.p. x 3 - Triple-Vinyl Set (2021)
Mogwai's 3 90s EP's (1997, 1998 and 1999) reissued on coloured vinyl
Twenty-five years since Mogwai's inception, three EPs that capture critical points in the early development of the group are now brought together in a lavish triple-vinyl package from Chemikal Underground in the run up to Christmas under the title e.p. x 3.
Each EP was originally released in limited numbers between 1997 and 1999 and quickly sold out. Although already packaged as the CD and download compilation album EP+6, this is the first time 4 Satin, No Education = No Future (Fuck the Curfew) and E.P. have been available on vinyl since the initial pressings.
This year has seen the release of Mogwai's 10th studio album, As the Love Continues, on their own Rock Action imprint. The LP earned the group their first UK No1 album, reached the US Billboard Albums top 10, was shortlisted for the Mercury Prize and has been shortlisted for the 2021 Scottish Album of the Year (SAY) award.
Although recorded more than two decades prior to these achievements, the songs within Mogwai: e.p. x 3 contain much of the spirit and scope that have nourished the group's prolonged success.
"I'm incredibly proud of these EPs," says guitarist and singer Stuart Braithwaite. "I think they're interesting as we were experimenting with so many things back then. A lot of what we tried out on those records are things that went on to define us."
Pre-order now and enjoy a beautiful triple-vinyl set, with each EP housed in its original packaging but this time pressed on coloured vinyl; 4 satin (1997) on transparent curaçao vinyl; No Education = No Future (Fuck The Curfew) (1998) on clear vinyl and E.P. (1999) on transparent sun yellow vinyl. The 3 EPs are presented in a 7mm spined outer sleeve with cover art featuring the same water tower found on the original CD compilation release and will come with a download code.
Mogwai: e.p. x3 tracklisting
Disc one – transparent curacao vinyl 4 Satin (1997) A1 Superheroes of BMX A2 Now You're Taken B1 Stereodee
Disc two – clear vinyl No Education = No Future (Fuck the Curfew) (1998) A1 Xmas Steps B1 Rollerball B2 Small Children in the Background
Disc three – transparent sun yellow vinyl E.P. (1999) A1 Stanley Kubrick A2 Christmas Song B1 Burn Girl Prom Queen B2 Rage: Man