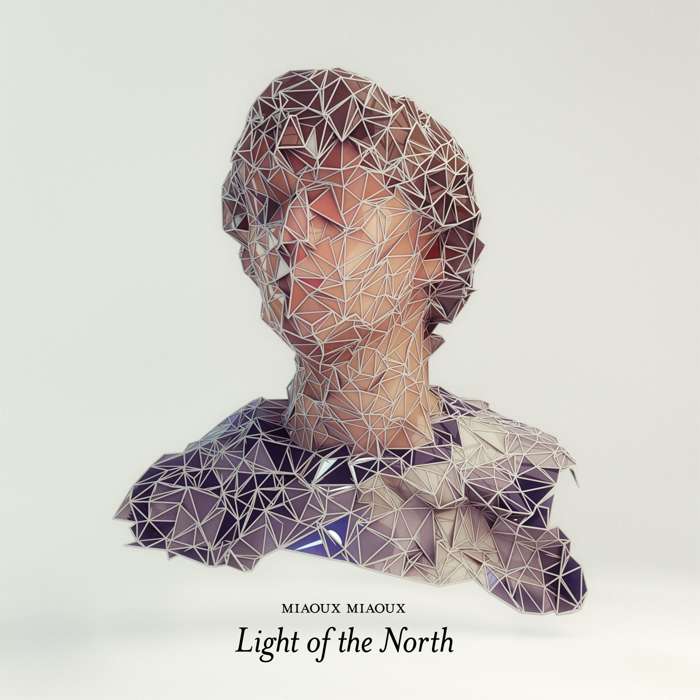 Miaoux Miaoux - Light Of The North - Digital Album (2012)
Original UK Release Date: 11th June 2012. Entire Album Download With Cover Art - 10 Tracks (320K bit rate; 76.6MB)
When the opening waves of distorted guitar eddy through your speakers at the start of 'Sweep Clean', you'd be tempted to think you'd stuck on a Polvo record. A minute and a half in, and the scampering drum beats, synth stabs and hi-nrg chorus take you down another road entirely. And that's the joy with Light of the North: an irresistible concoction of beats, grooves and choruses assembled with a restless invention that never strays into contrivance and hangs together compellingly as a cohesive body of work.
From James Houston's otherworldly, polygonal artwork through the collaborations with Scottish hip-hop MC Profisee and the Ibiza-esque dance floor anthem of Is It A Dream (with a powerhouse vocal by Anna Miles), Light of the North is a thoroughly modern dance record which references a host of influences past and present. The distinctions between a 'dance' record and an 'indie pop' record are clearly redundant for Miaoux Miaoux as he steers us down this intelligent, kaleidoscopic road trip of an album.
You can dance to this record and we've not often been able to say that about a Chemikal Underground record. Not with a straight face anyway.