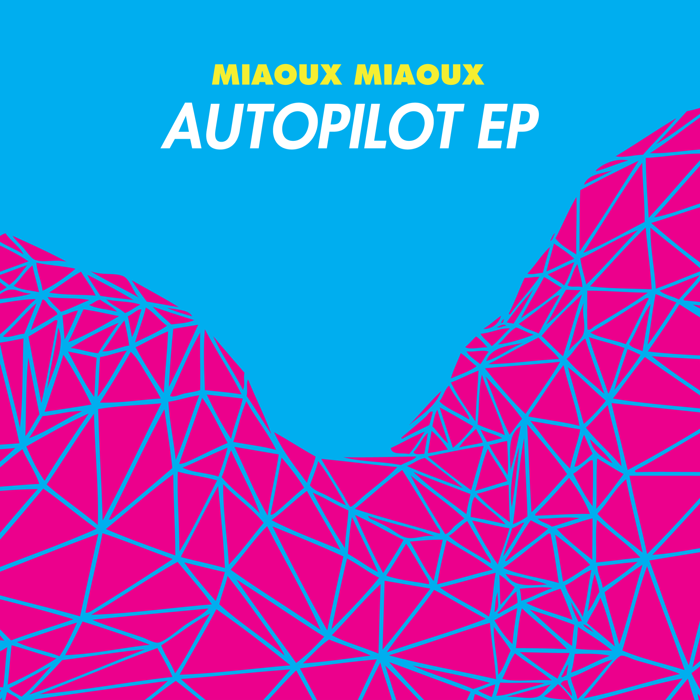 Miaoux Miaoux - Autopilot - Digital Single (2012)
Original UK Release Date: 15th October 2012. Entire Album Download With Cover Art - 5 Tracks (320K bit rate; 72.1MB)
Hey Sound (Auntie Flo & Esa's Remix)
Stop The Clocks (Tom Furse Mix)
Autopilot (Echo Park Remix)
Better For Now (Discopolis Remix)
With 'Autopilot', the second single taken from the album, Miaoux Miaoux's flair for a subtly insistent and imperious melody strides to the fore. A glittering synth-fuelled hymn to heartbreak, 'Autopilot' incorporates elements of bass and hip-hop, while recalling the stylistic flourishes of Boards of Canada. The chorus, an insouciant show-stopper, makes 'Autopilot' one of the album's nailed-on highlights and sets the tone for an extraordinarily impressive EP featuring the exotic remixing talents of some very special artists. We'll let Kev Dillon of The 13th Tribe guide you through the rest of the EP...
First up and fresh from a whole host of continental festivals is Auntie Flo + Esa. When Brian Eno complained there wasn't enough Africa in computers, he obviously didn't look under the bonnet of Auntie Flo's comp. This pair kick off with a straight-up, no messin', dancefloor banger African style: earthy conga loops, majestic sounding King Tubby tape delays and deep, dubby chamber reverbs collide deliver that vintage, big desk production feel. These dudes are true masters of their craft and this mix is 100% guaranteed to rock the dancefloor from Johannesburg to Ibiza.
Next up is Tom Furse from The Horrors. A simple phrase for you: jaw dropper. Tom goes supremely Gaian on this one, masterfully summoning exquisitely blissed out, choice cuts of shamanic synth work. Think Tangerine Dream and Sabres of Paradise beautifully mangled out their intergalactic cupolas on Ayahuasca. Seriously, this will teleport you to a tropical rainforest floating on a fluffy candy floss cloud, where you'll be soaked to your solar plexus in a psilocybin monsoon and, wow, doesn't that psychedelic scent of heavenly jasmine and divine jade bring out Miaoux Miaoux's hidden Donovan!
Man of the minute Echo Park (with trailblazing releases on Skream's imprint Disfigured Dubz) reverses the vocal Dubstep template and fashions a huge PA tune. This massive, bottom-end driller killer with growling bass rabies is guaranteed to have grandma and her cat hiding under the stairs for the remainder of their mortals. Gelling well-rounded, perfectly sculpted subs and disturbing sawtooths and grinding out throttled death star FX in abundance, it's like Darth Vadar clearing his throat after a fortnight binge on a woodbine bong: adjust to Spinal Tap volume 11 if you please. The juxtaposition with Julian's ethereal dulcets also reminds us of what a true pop sensation Miaoux Miaoux really is...
Finally Edinburgh trio Discopolis serve up a perfect slice of power pop. These guys have just finished a summer of headline gigs in Europe and even made the Radio 1 playlist; after listening to this little ditty, it's not hard to see why. Their remix superbly combines a tweelodic intro and a drop that will mash any primetime radio playlist. After a dreamy, lyrics-filled breakdown, a second drop delivers more opaque yet colourful synth-tweakery amid layers of highly accomplished sonic sorcery: instantly memorable with that feel good factor rocked to the paramount.