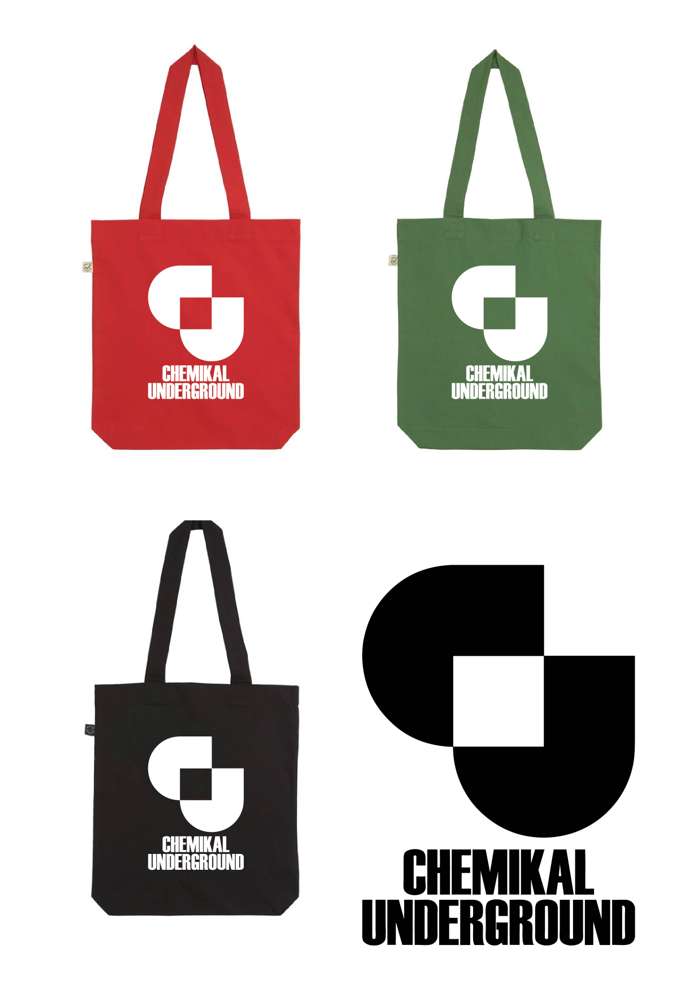 Chemikal Underground Tote Bags
We all need bags at one time or another so when you positively, absolutely have no alternative besides hitting the streets with some kind of classy carrier on your person, then at least make sure it's one of ours.
We watched Blue Planet too, so we took all steps necessary to ensure purchasing your bag will not throttle any more life out of Mother Earth, using 100% organic cotton and manufactured solely using renewable green energy, courtesy of Continental's Climate Neutral Earth Positive range.
100% Organic Cotton Twill Weave (170g) / 5.1 oz
Happy shopping...