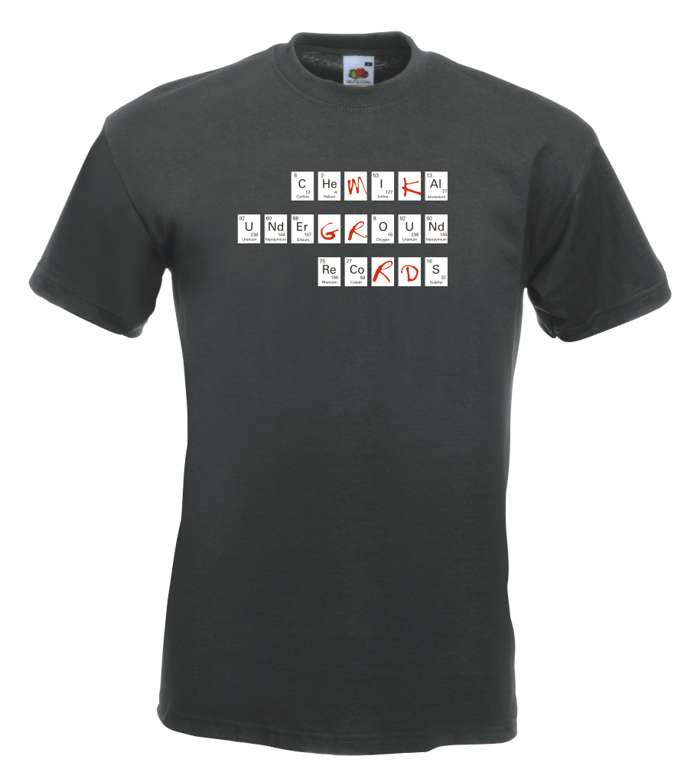 Chemikal Underground 'Periodic' T-Shirt
The return of a classic! Originating from a first class design provided by Chemikal Underground fan Taco Jansz, this tweaked periodic table will have friends and strangers alike purring in admiration at your style, music taste and towering intellect.
Available in Small, Medium, Large and Extra Large, the design comes in a dark, graphite grey.