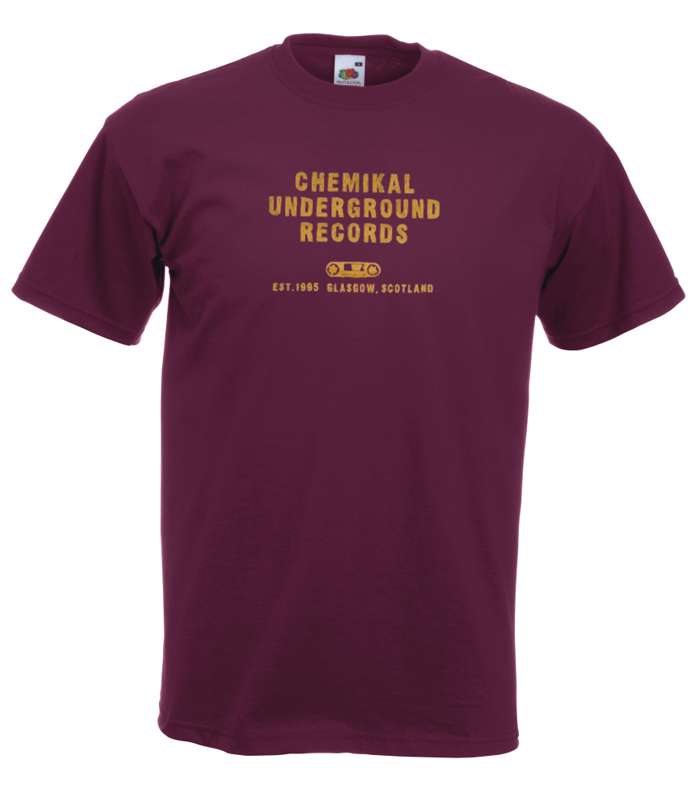 Chemikal Underground 'Cassette' T-Shirt
A t-shirt design in the universally admired colours of Claret and Amber. It's smart, retro, ironic and, most importantly, tremendous. What's that? Why is it ironic? Because it's got a wee cassette spool on it and we're called Chemikal Underground RECORDS - do you need us to explain everything to you?
Just buy the thing and attract more friends as a result...
100% Cotton ; 0% Shite