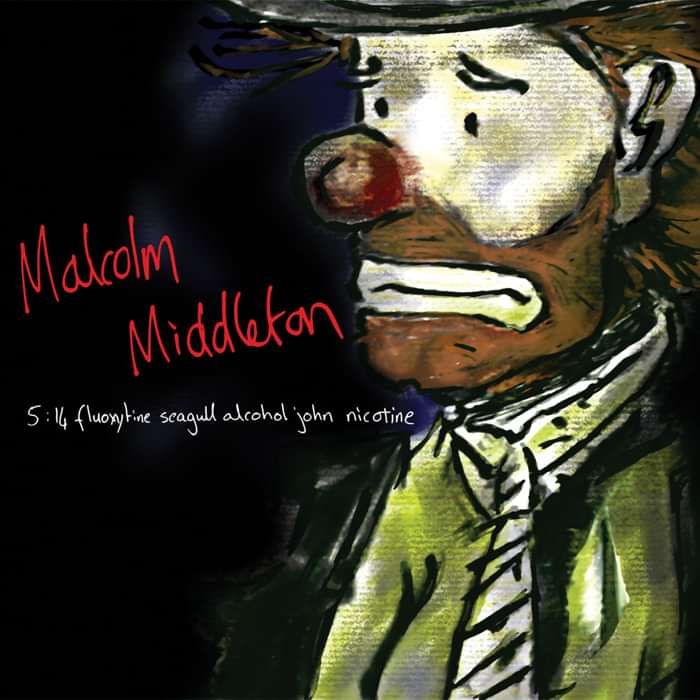 Malcolm Middleton - 5:14 Fluoxytine Seagull Alcohol John Nicotine - 3LP Vinyl (2013)
Original UK Release Date: 13th May 2013
So, after the mere trifle of ten and a half years Malcolm's debut can finally rotate hypnotically on the world's turntables. Having waited such a perplexingly long period of time for this vinyl to arrive, you'd have never let us away with a half-arsed reissue so we've 'gone large'.
• The original '5:14...' album on heavyweight double vinyl. • A further LP featuring the complete 10 tracks of acoustic demo recordings. • 15 track CD of bonus material featuring VPRO session tracks, 4-track demos, rarities, a remix... • Signed and numbered 12" x 12" artwork/lyric sheet. • Data disc including all vinyl audio on 320kbps MP3's • 'Crappo The Clown' short film by Martin Smith.
Please note postage is a little steep on this item but only because it includes a considerable degree of industrial packaging: a measure we assumed would meet with your approval.