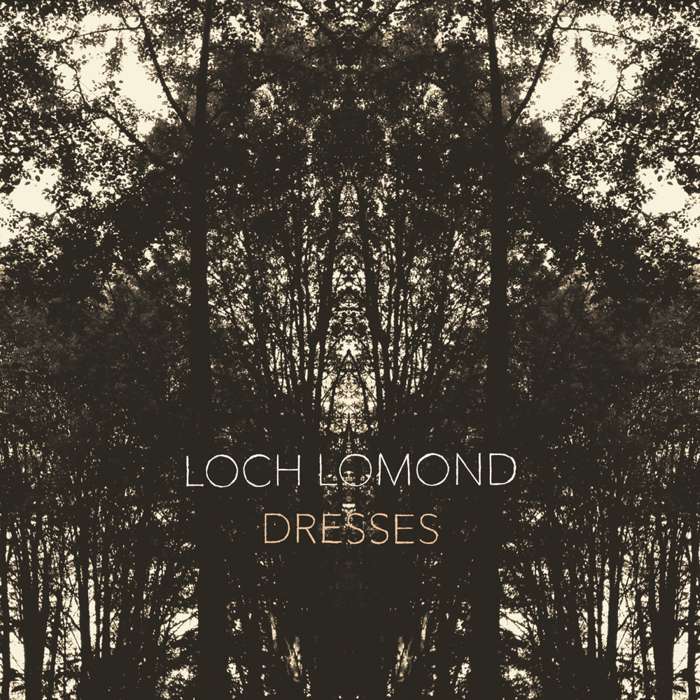 Loch Lomond - Dresses - Vinyl Album (2013)
Original UK Release Date: 22nd February 2013. Includes CD Album Disc.
So, here we are at Loch Lomond's fourth album, 'Dresses', and it's a spectacular, moving piece of work. Employing piano, cello, flugelhorn, vibraphone, dulcimer, banjo, belle plates and, perhaps most affectingly of all, some dazzling choral arrangements, 'Dresses' can be remarkably understated for an album flushed with so many orchestral characteristics.
Launching with the chimes of 'Bells' - cloaked in vocals with just a hint of menace - the album goes on to navigate some exhilaratingly turbulent and gloriously unpredictable waters. Whether it's Virgin Mountain's banjo and bowed saw-infused clarion call demanding the 'freedom to travel', the staccato, Chris Funk (Decemberists)-helmed gallop of 'Spray Painted Drums' or the beautifully melancholic torch song of 'The Way', Loch Lomond craft stirring, elegant songs with a sense of pathos, wit and adventure.
When you employ a container of instrumentation capable of jacknifing a large truck, less inventive or vocally dextrous bands could easily find themselves swamped by bombast and bluster. With Ritchie Young and his choral cohorts however, 'Dresses' is defined largely by some extraordinary singing and measured, subtle arrangements.
Young's voice has always been capable of scaling quite spectacular peaks, delivering his lyrics in anything from a strident tenor to a gossamer-light falsetto (often within the walls of one song). With vocal duties shared occasionally on 'Dresses' with Jade Brings Plenty (that marvellous name coming courtesy of her Native American husband) and augmented by show-stopping harmonies by the rest of the band, the album manage to address themes of depression, agoraphobia and insomnia without ever becoming overwrought or po-faced.
There's an ambition, a scope to 'Dresses' that effortlessly holds the collection together: the tintinnabular bookends of 'Bells' and 'Black Dresses'; the ambient interludes of '10,000 Ships' and '10,000 Lakes'; the rolling piano of 'Your Eyes' and 'Tiny Steps'; the mournful brass of 'The Way' and the Grandaddy-gait of 'Kicking With Your Feet'; all play a part in an album whose melodies resonate long after the final notes have faded out.