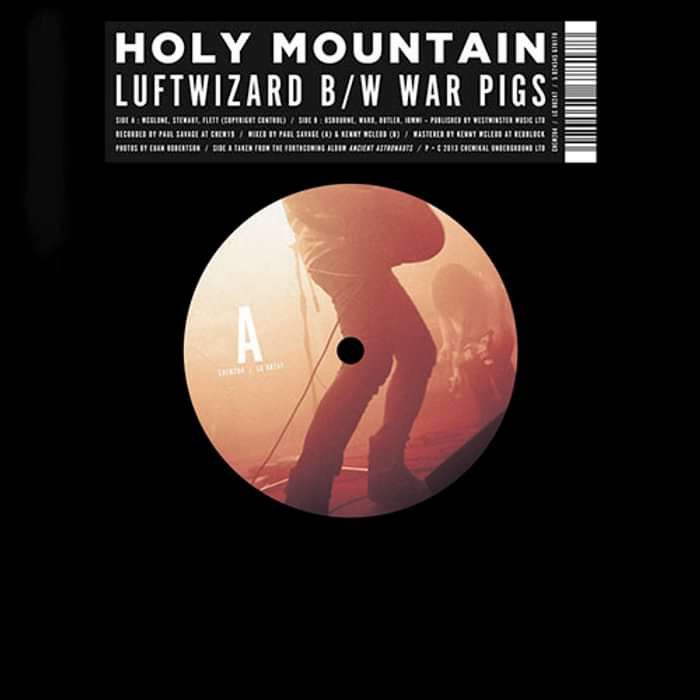 Holy Mountain - Luftwizard - 7" Single (2013)
Original UK Release Date: 18th October, 2013
This strictly limited edition 7" single (500 copies) features 'Luftwizard': Holy Mountain's first recorded material in over 18 months. Clocking in at over five and a half minutes, the lead track is something of a prog-rock mindbender...and we can tell you it's an epic indication of where Holy Mountain's second album's going to take you.
Backed by a roundly jaw-dropping, 7 minute+ version of Black Sabbath's classic 'War Pigs', value for money is unlikely to be a bone of contention where this slab of vinyl's concerned...
The vinyl comes in a black, stickered disco bag within a PVC sleeve.