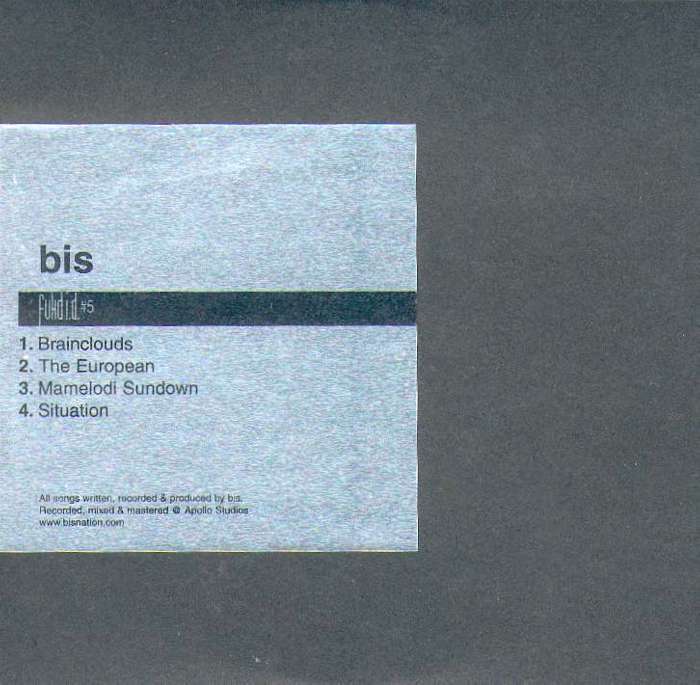 Fukd ID #5 - bis - Digital EP (2001)
Original Release: 2001. 4 tracks with cover art.
It seemed only right and proper that bis would return to Chemikal Underground at some stage and with Fukd ID, everyone had the perfect excuse. There was always much more to bis than the TOTP-gracing phenomenon of Kandy Pop: snapped up by The Beastie Boys' Grand Royal label, bis went on to make some great albums in addition to a clutch of remixes for several artists (notably CU's own Arab Strap). This Fukd ID serves as a great reminder to those who had forgotten what a great ear for a tune Steven, John and Amanda had: bis were a hugely important band for the Glasgow music scene and this collection is another marvellous addition to our Fukd ID series.