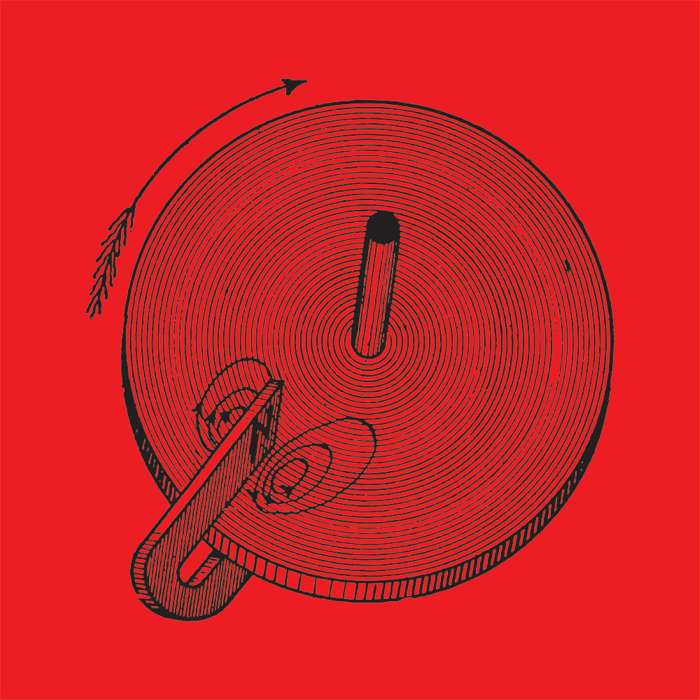 FOUND - Anti Climb Paint - Digital Single (2011)
Original UK Release Date: 26th June 2011. Entire Single Download With Cover Art - 3 Tracks (320K bit rate; 25.6MB)
Anti Climb Paint (S-Type Remix)
Anti Climb Paint (Phantie Swine Tape - Baron Samedi And The Solo Sex Act - Phantom Band Remix)
Holy fuck is it really made out of chocolate? Holy fuck it is actually, thank you for asking. The brainchild of Ben Milne (someone we are going to refer to from here on in as 'The Mad Baker'), a Mad Baker from the family run Fisher And Donaldson's bakery in Fife - the single for Anti Climb Paint is made entirely from chocolate (with a rice paper label) so once you've played it (because it actually does play too) you can eat it. All of it. Yes, we thought so too.
Now, as you can imagine, playable and edible chocolate seven inches don't come cheap so this isn't going to be your standard priced 7" by any manner means - it also inevitably comes with a number of gentle caveats:
Shy of flash freezing it like Han Solo at the end of Empire Strikes Back, we can't absolutely guarantee this chocolate seven inch single will arrive in one piece.
We will take all reasonable measures to ensure it's safe transport and delivery to your destination of choice but again, if it melts or it breaks, we're sorry.
These singles will play on your stereo but you surely don't need us to tell you that playing chocolate singles on your uber-expensive-pride-and-joy-stereo-surround-sound-system may result in staining/melting/less than perfect audio quality.
But you know all this don't you? What's that? You love us? We know*.