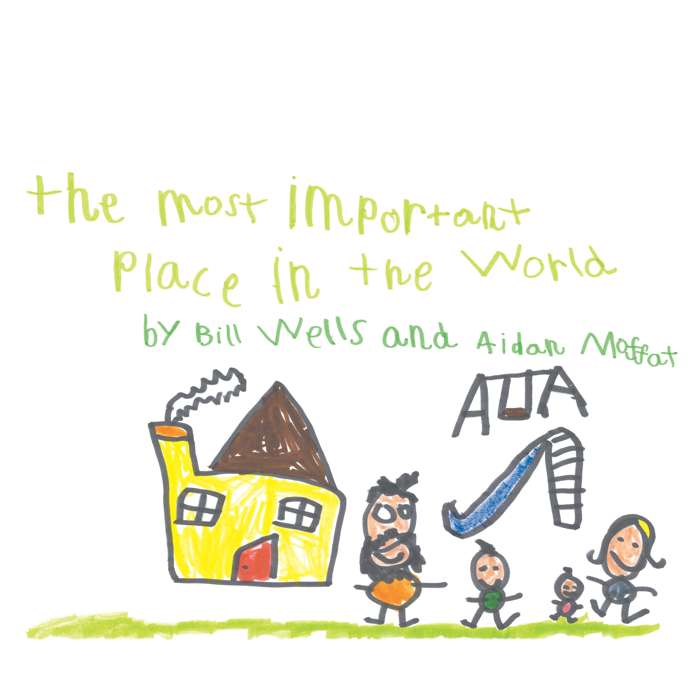 Bill Wells & Aidan Moffat - The Most Important Place In The World - CD Album (2015)
Original UK Release Date: 16th March, 2015
Moving on from the preoccupations of Bill & Aidan's debut long-player, Everything's Getting Older, The Most Important Place In The World supplants the encroachment of age as a primary theme with the notion of the metropolis as femme fatale, a voluptuous siren promising opportunity and possibility: "Her doors are open, her legs are spread," in the words of the opening song, On The Motorway. The tension between domesticity and devilry, temperance and temptation, is a seam that runs through the record.
As with its predecessor, this collection finds Aidan variously speaking, snarling and singing his candid tales along to jazz-inflected melodies so exquisite they barely belong to the gauche reality of the 21st century. While the palette utilised across these 12 extraordinary nocturnes bears a direct connection to that of Everything's Getting Older, Wells and Moffat here deploy a broader and deeper panoply of sounds, touching on electro-pop (The Eleven Year Glitch) as much as the tuxedo seductions of Bacharach and David (Any Other Mirror) and Caledonian gospel (Street Pastor Colloquy, 3am).
Further burnishing this sumptuous canvas are the contributions of saxophonist John Burgess, trumpeter Robert Henderson (last seen playing a corpse in the video for The Copper Top from Everything's Getting Older), tuba player Danielle Price, string ensemble the Cairn Quartet, viola player Aby Vulliamy - a member of Wells' National Jazz Trio of Scotland - and the Glad Café Community Choir.
Wrapped in the handiwork of Aidan's six-year-old son and named after an IKEA slogan, The Most Important Place In The World was recorded at Chem19 in Blantyre and Castle of Doom in Glasgow with producer Paul Savage (Mogwai, Franz Ferdinand, King Creosote) in September and October 2014.