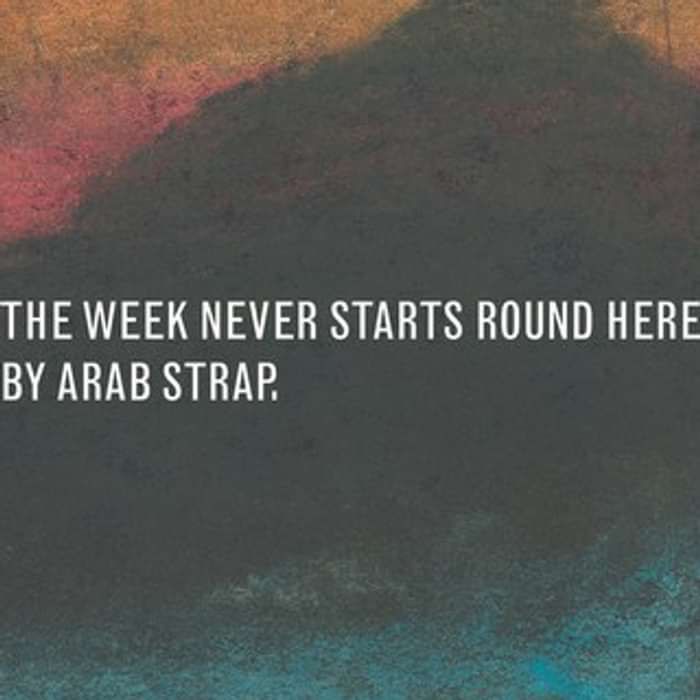 Arab Strap - The Week Never Starts Round Here (Deluxe Edition) - 2CD Album Reissue (2010)
UK Release Date: 23rd August 2010. (Originally released 25th November 1996)
Arab Strap's debut gets the deluxe reissue treatment following the success of their 'Scenes of a Sexual nature' boxset. Given that we don't all have record players anymore, it was always our intention to reissue 'The Week Never Starts Round Here' as a double CD, incorporating the BBC bonus material that came with the boxset - so here it is.
First a warning: all of the material contained in this 2CD reissue was included in 'Scenes of a Sexual Nature', so if you splashed out on that boxset, move along...there's nothing to see here.
With all the necessary caveats out of the way we can go into some detail about what this new 2CD includes...
The first CD is the original album.
The second CD has Arab Strap's first ever Peel Session (from March 1997) with guest appearances from Belle and Sebastian's Stuart Murdoch and Chris Geddes. In addition to the Peel Session there is also Arab Strap's debut live performance recorded in all its full, ramshackle glory for the Peel Show in October 1996.
So the original album has now been bolstered by a 14 track bonus disc of BBC material and is ensconced within a rather tasty slipcase...not bad for the fundamentally pleasing price of £10.