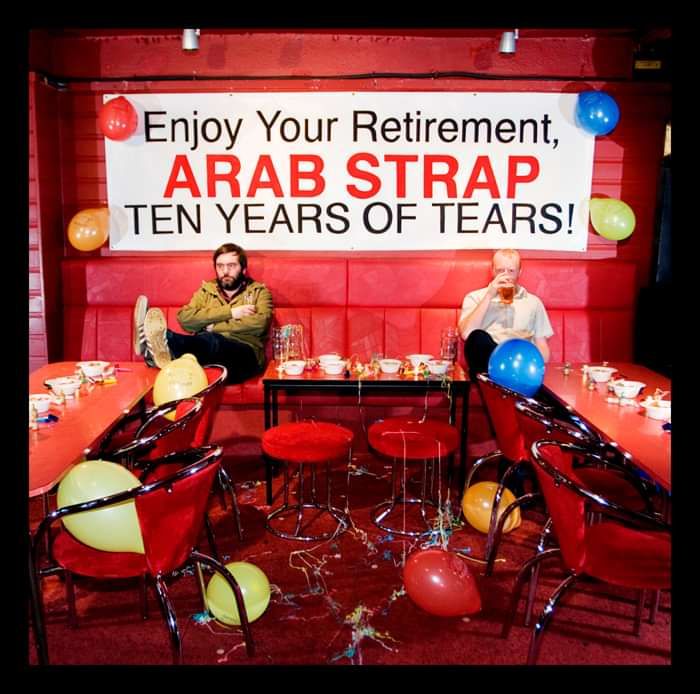 Arab Strap - Ten Years Of Tears - Digital Album (2006)
Original UK Release Date: 23rd October 2006. Entire Album Download With Cover Art - 18 Tracks (320K bit rate; 198MB)
Islands (Original 1995 Demo)
Turbulence (Bis Remix Radio Edit)
If There's No Hope For Us (Rogue Version)
Where We've Left Our Love
The Girl I Loved Before I Fucked
With the end of the band came this exhaustive collection of rarities, newly recorded versions, Peel Sessions and outtakes - 10 Years Of Tears. This album is much, much more than a repository for previously unreleased tracks though - it spectacularly charts the creative development of a band that began in a flurry of barely controlled invention and went on to define a genre almost all of their own...
Eighteen tracks long and packed full of liner notes and scans of historic Arab Strap paraphernalia, 10 Years Of Tears is the final chapter in the career of one the UK's most unique acts.
Pointless Trivia: The cover image was shot in the basement of Glasgow's Nice N' Sleazy's.