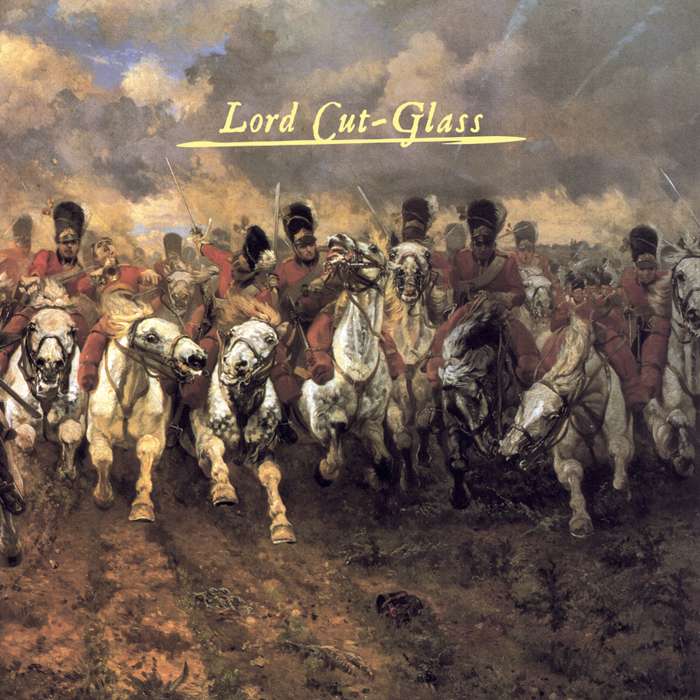 Lord Cut Glass - Lord Cut Glass - Vinyl Album (2009)
UK Release Date: 22nd June 2009.
So finally, here it is: "Lord Cut Glass" the 'eponymously' titled debut from Alun Woodward and it's every bit as ambitious and caustically lyrical as fans of the ex-Delgado would have come to expect. Named after a small character in Dylan Thomas' 'Under Milk Wood', Lord Cut Glass seems to be an agent of vitriolic candour in matters of the heart and head - pitiless scorn and tender vulnerability are doled out in equal measure, carried aloft on a cavalcade of musical styles.
Not shy of employing the odd musical anachronism, Lord Cut Glass revels in marching bands and mariachi-infused gallops; a nod to the musicals of Fred Astaire here, a wink to the colliery brass of old industry there; accordians, spanish guitars, tuba, violins are all present, correct and thoughtfully woven around lyrics that are as humourous and as insightful as any he penned with his former bandmates.
The album artwork was designed by Aidan Moffat and with its Boy's Own feel of derring-do and hair-rasing militaristic adventure, Lord Cut Glass could be a refugee from the Charge Of The Light Brigade, imparting hard-fought home truths to a wet-nursed and morally myopic public.
Morally myopic - I like that a lot.....