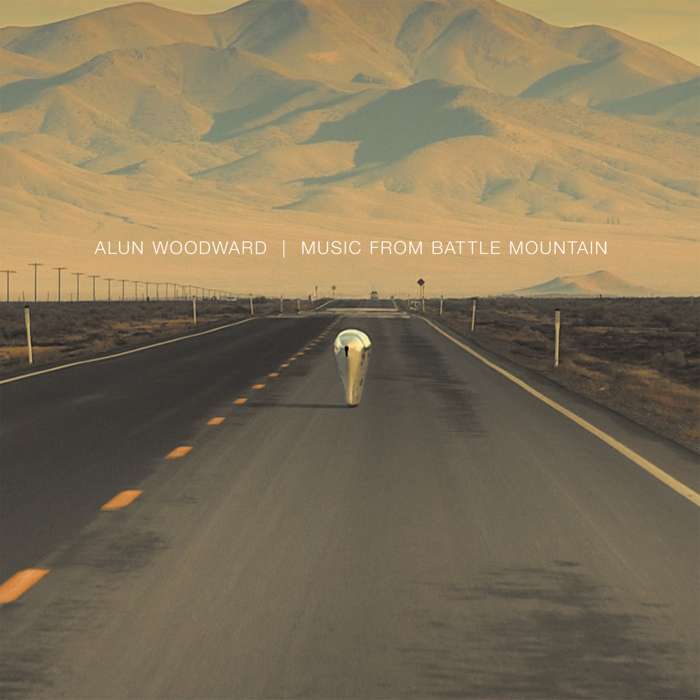 Alun Woodward - Music From Battle Mountain - Digital Album (2016)
Original UK Release Date: 8th April 2016. 11 tracks. (320k bit rate; 101.4MB)
Chemikal Underground founder and ex-Delgado Alun Woodward makes a more than welcome return after seven long years of radio silence, producing this spectral and emotive score for Battle Mountain: a film documenting the incredible exploits of maverick Scottish cyclist Graeme Obree.
While the cycling connection with Woodward's old band will no doubt resonate with some, it's secondary to the dazzling and poignant backdrop he's skillfully created for David Street's portrait of a complex sporting legend. There are battles throughout this film: the attritional preparations for Battle Mountain, dogged by technical and physical setbacks; the nerve-jangling trials on a windswept Nevadan highway; and the ongoing internal struggles that Graeme's bravely fought throughout his life.
All of these elements are illuminated and intensified by Alun's uplifting score: capturing the warmth, wit and willfulness of a remarkable man and highlighting the intuitive musical talent of a songwriter who can still pack a formidable emotional punch.
Alun's reflections on the film...
"Battle Mountain is a documentary film by David Street following ex world pursuit champion and former world hour record holder Graeme Obree. Graeme is 48 in the film and has been tempted back to competitive cycling for a shot at the Human Powered Landspeed Record at Battle Mountain, Nevada. For anyone not familiar with his story, he's an innovator, a bold free thinker and an incredible athlete. His ability to dream and create coupled with a frankly terrifying athletic ability saw an unsupported outsider from Ayrshire break the world hour record on a bike he had designed and built himself."
"Battle Mountain sees him once again design and build his bike in his kitchen in Saltcoats, managing the difficulties of life, an ageing body and the unwelcome realisation that in the end, you are going to have to do it all yourself."
"A funny and touching film about a lovely and remarkable man"