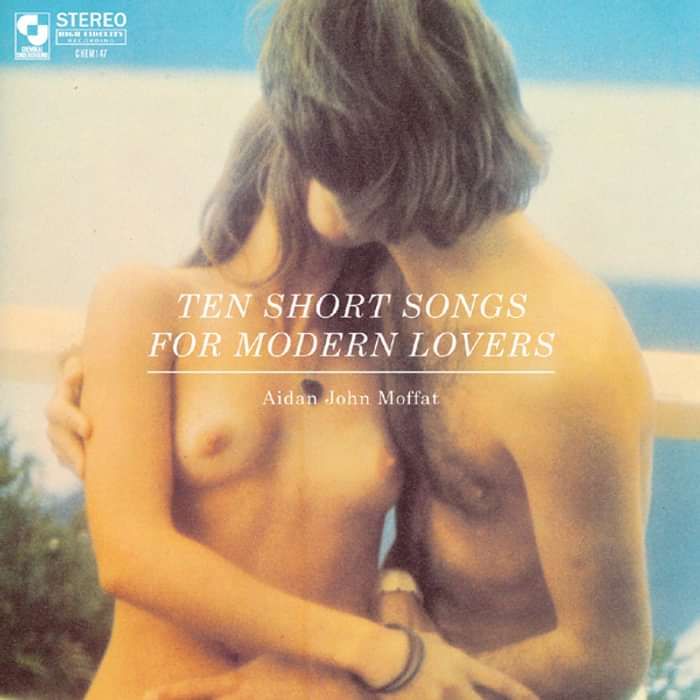 Aidan John Moffat - Ten Short Songs For Modern Lovers - Digital Mini-Album (2010)
Original UK Release Date: 25th October 2010. 10 tracks (320K bit rate; 44.7MB)
Always keen to fly in the face of convention whenever possible, Aidan, back in 2010, decided to tackle the oft-discussed issue of the music industry's demise and in particular that of the album format, by recording a ten track album and fitting it onto the original, classic single format - the 7" single.
Entitled "10 Short Songs For Modern Lovers", the clue remains firmly embedded in the title: ten songs, of diminuitive length, largely dealing with issues surrounding love, romance and sex. In a style that could only come from the mind of Mr. Moffat.
Alas, the original 7" is now sold out but as luck would have it a digital version of this collection is now available for those of you who would like to add this little gem to your Aidan Moffat collection.