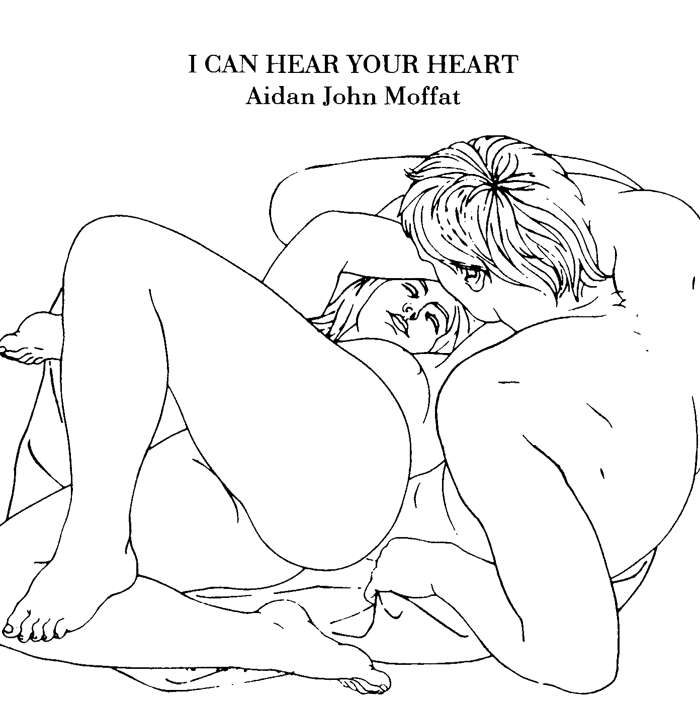 Aidan John Moffat - I Can Hear Your Heart - Digital Album (2008)
Original UK Release Date: 11th February 2008. Entire Album Download With Cover Art - 24 Tracks (320K bit rate; 94.4MB)
Party At Your Boyfriend's
If you always thought Aidan Moffat was the dirty one in Arab Strap, prepare to be proved right. 'I Can Hear Your Heart' is a collection of Moffat's intimate poems and stories set to sound collages, song snippets and crackles. "I've wanted to do an album like this for years but never really had the time," says Moffat. "I started it a few years ago so most of the poems are very old. When I decided to finally finish the album, it seemed like an old diary and painted a picture of the young man I used to be and the whole thing seemed to make sense and come together then."
More of an audio novel than a musical album, 'I Can Hear Your Heart' begins with a printed story, Poop, to be read and digested before the 24-track audio portion, Loop. "The idea was to get the listener more involved, to put my thoughts in their head right away," explains Moffat. "The printed word is the closest connection you can have with an audience - a direct line to their mind."
Moffat cites Ivor Cutler and William Burroughs as inspirations for making his first spoken word album, but there are things in here that could make Charles Bukowski blush. Even compared to Arab Strap's famously frank lyrics, 'I Can Hear Your Heart' is astonishingly raw.
"I did actually blush a couple of times the last time I listened to it, but it's really the thoughts and mistakes of a different man, a younger and idiotic me that has thankfully since grown up, so I find that I can just laugh at myself," says Moffat, who admits he hasn't been in a rush to pass copies on to friends and family. "My girlfriend keeps asking to hear it but I've managed to talk my way out of it so far," he says.
The CD format of this album is enhanced to include a digital lyric book for Macs and PCs. You can also create your very own EP using bonus MP3s and artwork files included with the CD.