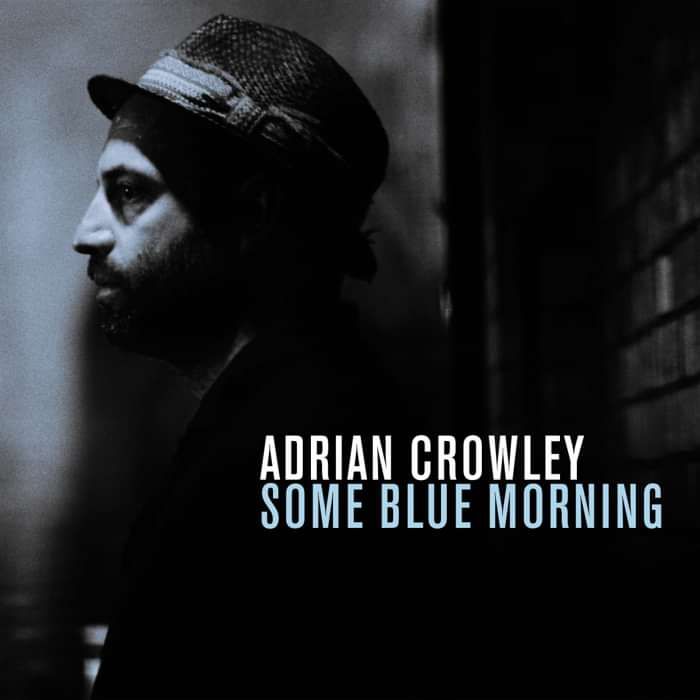 Adrian Crowley - Some Blue Morning - CD Album (2014)
Original UK Release Date: 10th November 2014
And so Adrian Crowley delivers his seventh studio album and it is - apologies in advance - magnificent. Bringing his now trademark eloquence to bear on another collection of wry, poetically observant songs, 'Some Blue Morning' must surely represent a high water mark in Adrian's consistently acclaimed career.
We'll hand over to Leagues O' Toole who, in his brilliant press release, explores the album's myriad treasures far more adroitly than we ever could...
Crowley achieves a number of interesting and brilliant advances with this collection. The compositions move between sparse dream-state ghost-songs and song-stories to all-out epic numbers with tense nerve-ending strings. We hear essential contributions from members of London string ensemble 'Geese', cellist Kevin Murphy of 'Seti The First' and singer Katie Kim, amongst others.
Crowley is a man literally haunted by music. His ability to capture these dreams in such a disciplined manner is astoundingly rare. And this album almost feels like an exposition of that process. "The Wild Boar", essentially a short story grammatically set to music shows huge confidence, so explicit in its execution you can hear the hum of the engine, you can smell Crowley's nervous breath in the cold air. "The Stranger" is practically Hitchcockian, a beautifully mysterious question of identity. "The Angel", stark, baroque, menacing, could be Cale and Reed writing your nightmares. "Follow If You Must" is one of Crowley's greatest lyrics, the music almost gothic in tone, the prose etched to perfection as he plays the "interloper from some forgotten dream."